Hetalia Axis Powers: Iraq

Name: Republic of Iraq (Jumhūriyyat al-'Irāq)
Human Name: Nahid Ibrahim
Gender: Female
Birthday: July 14th
Hair Color: Dark Brown
Eye Color: Light Green

Appearance:

Iraq is tall and has a tanned complexion. Her hair is dark brown with twin braids on the back of her head. She is top-heavy, due to the fact that she has plenty of farming land in the Fertile Crescent, and between the Tigris and Euphrates rivers. She wears a white tank top and tan military uniform with the front open, along with tan short shorts, brown boots, but she wears no socks. She also wears a red neckerchief. She has a curl of hair coming out of her bangs, and is usually seen holding a rifle strapped to her back.

Personality and Interests:

Iraq is self-centered, but defensive, since she has had a long history of fighting with other nations, and vice versa. She has especially been on the defensive since gaining independence from Turkey in 1919. Her top-heaviness should make it so she has major back problems, but it doesn't seem to bother her. Or it may, but she doesn't notice all that much. She thinks that she should be listened to the most because 1) she is the oldest nation and 2) she has "Looks and two beautiful girls that can get me just about anything I please!" But more often than not, she's not very well paid attention to, despite of her age and other reasons. Some of her hobbies are dressing up, going on dates with countries she likes, and shooting at those who she does not. She is interested in farming, because of her growing up in a farming community, and archaeology, because she forgot a good part of her earliest history. Iraq has had a long history of having forceful and violent bosses, such as Nebuchadnezzar I and II, Sargon the Great, Darius and Xerxes of Persia, Suleiman the Great of the Ottomans, and finally, Saddam Hussein. This, as a result, has made her very temperamental and violent.

Name:

Nahid is an Arabic name which means "One with full, round breasts." This is from the fact that she is top-heavy. Ibrahim is the Muslim spelling of Abraham, since Abraham was a prophet who came out of Iraq during the days of the Babylonian Empire.

Relationships:

Turkey – During the rule of the Ottoman Empire, Iraq was one of Turkey's many concubines, but she had the most freedom of all of the concubines because she was the oldest of them all. She currently wishes to marry him officially, and not just be another one of his concubines as she used to be.

America – Iraq sees America more as a mentor than anything else, but the thought of having an affair with him is more than tempting to her, even though she has little time to be with him except with military drills with him.

England – England was a great help in gaining independence from Turkey during and after World War 1, and she looks up to him as sort of a mentor, much like she now does with America.

Kuwait – Iraq sees Kuwait as a little brother, since she had raised him since she had found him at the mouth of the Tigris-Euphrates during the rule of the Ottoman Empire. She now yearns to get her baby brother back, but she realizes that he is now an independent nation.

Trivia:

—-Her hair braids represent the Tigris and Euphrates rivers.
—-Her rifle is a reference to the police forces being trained by American and British soldiers when Iraq gained its current constitution in 2005.
—-Her hair curl, like those of Italy and South Italy, is a really sensitive spot.
—-Iraq is not one of the oldest nations, she IS the oldest nation. The Sumerian Civilization in Iraq can be traced as far back as 4500 BC, and so she is the eldest of every country on earth, followed by the Yellow River Valley Civilization in China in 4000 BC, the Indus Valley Civilization in 3300 BC, and Ancient Egypt coming in dead last in 3150.
Submitted by:lombiegee
There is fucking skin showing.
THERE IS FUCKING SKIN SHOWING
IF A WOMAN IS DRESSED LIKE THAT IN IRAQ, SHE'D GET LASHED OR GET KILLED.
Also….
Iraq and Kuwait DO NOT GET ALONG WITH EACH OTHER.
DID THIS PERSON DO ANY RESEARCH FOR WHAT HAPPENED IN 1991? HELLO, THE GULF WAR?
No wonder this thing didn't get any comments…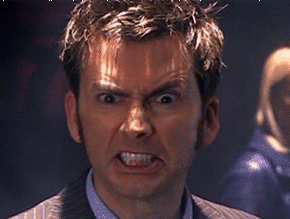 America and Iraq are NOT in love. Iraq would NOT want to have an affair with America. Is the creator not aware of what's going on in Iraq right now? Or, you know, how strained the relationship between the two nations? It's kind of a big thing.
3 notes
Posted on Friday December 2nd
fuckyeahukus likes this